Venting to Friends. It's important to seek God first in all we do. I enjoy the fact that God gives us best friends, because there is nothing better than a girls day out luncheon. Time alone with my best friend, lunch and hot tea. They are far and few between, so I cherish each of those moments. It's a time to talk, laugh and encourage one another.
During my daily bible reading and prayer time this morning, I was brought to Psalm 19:14.
"Let the words of my mouth and the meditation of my heart be acceptable in Your sight, O Lord, my strength and my Redeemer." Psalm 19:14
Now, I've read this passage numerous times over, but this time God let in hang heavy on my heart.
Venting To Friends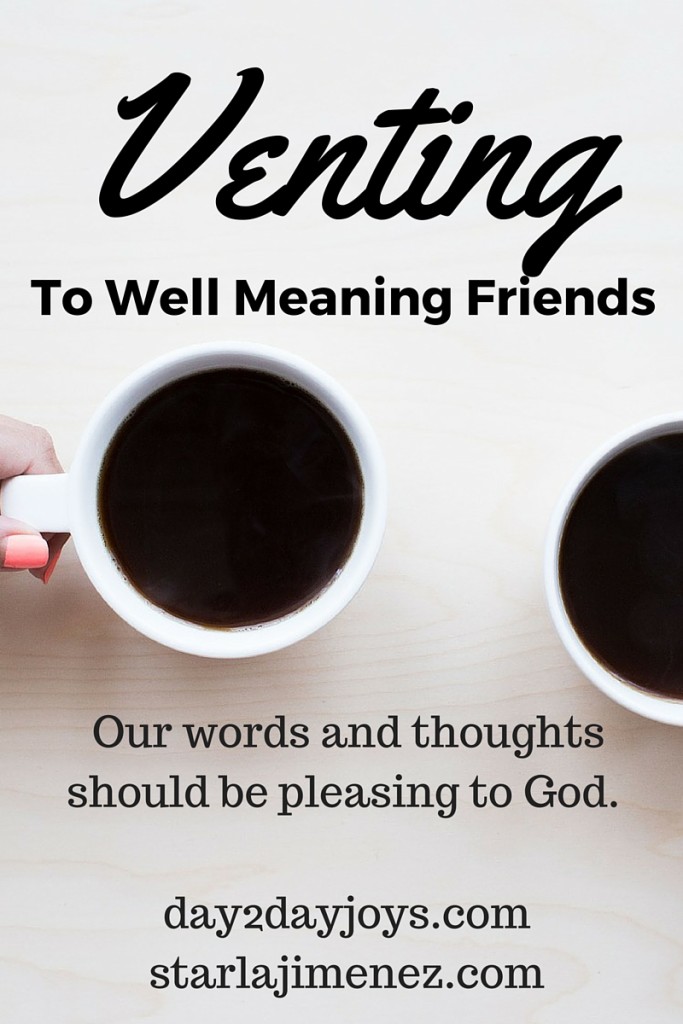 I was enjoying my rare girl's day out luncheon and the conversation we were having. But the lightheartedness turned into more of a heartache and consoling talk. My friend was hurt and frustrated with a family member and was seeking validation and advice on her feelings.
There is a fine line between gossip and seeking counsel, that we all must be aware of as Christians. God does want us to control our thoughts. In Philippians 4:8, the bible tells us what God expects us to think on. When we let negative thoughts run loose like wild horses in our mind, then we are not following God's command.
Blessings,
Starla J.